The Nordic Neuropaediatric Society
NNPS
38th meeting
Stockholm 27-28 May 2020
We are pleased to invite you to the 38th meeting of the Nordic Neuropaediatric Society in Stockholm, Sweden. The meeting will be held in adjunct to the research meeting of the European Paediatric Neurology Society thus creating a full week of paediatric neurology from both a clinical and a research perspective.
Main meeting 27-28 May The programme has four main topics: epilepsy, neurometabolic disease, neurovascular disease and neuromuscular disease. It is designed for paediatricians, paediatric neurologists, and trainees interested in paediatric neurology, with emphasis on clinical settings. Main meeting venue: the house of the Swedish Society of Medicine (Svenska Läkaresällskapet)
Training Course 26 May The meeting is preceded by NNPS training course, the topic will be "Cerebral Palsy – State of the art" Attendance is limited to 25 participants to ensure an interactive course and the target audience is pediatric neurologists in training with attendance from all Nordic countries. Training Course venue: Skandiasalen, Karolinska University Hospital
We look forward to your participation in the meeting.
Following the meeting is the biannual Research Meeting of the EPNS
EPNS 7th Research Meeting 29-30 May, to register click here
More information can be found here about the meeting.
Abstracts We welcome abstracts within all areas of paediatric neurology. All abstracts should be written, submitted and presented in English only. Please send abstracts to nnps2020@gmail.com. Deadline is 29 February, 2020. For more information about the abstract submission and a template, please go here
Poster prize The best poster presented by a trainee will be awarded with DKK 5000.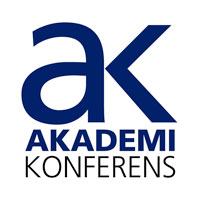 Important dates
Abstract deadline February 29th, 2020