The Nordic Neuropaediatric Society
NNPS 38th meeting
Meeting postponed
Due to the current situation with the outbreak of COVID-19 we cannot see that it will be possible to hold the NNPS conference as planned in May this year as planned. Instead, we all need to focus on providing the best possible health care for our patients and families in these difficult times.
As we anticipate many conferences to be postponed to the second half of 2020 we have decided to set a new date for the 38th NNPS conference to tentatively March 2021. The new dates for the conference and training course will be announced as soon as possible.
Registrations for the training course and conference will remain valid and all registered persons will receive information about this. Should you prefer to cancel your registration; the registration fee will be refunded minus an administrative fee of SEK 750 in accordance with the conditions of registration. All information for the training course and NNPS meeting is still available on this website which is continuously updated.
---
Information about the meeting planned
We are pleased to invite you to the 38th meeting of the Nordic Neuropaediatric Society in Stockholm, Sweden. The meeting will be held in adjunct to the research meeting of the European Paediatric Neurology Society thus creating a full week of paediatric neurology from both a clinical and a research perspective.
Main meeting 2 days The programme has four main topics: epilepsy, neurometabolic disease, neurovascular disease and neuromuscular disease. It is designed for paediatricians, paediatric neurologists, and trainees interested in paediatric neurology, with emphasis on clinical settings. Main meeting venue: the house of the Swedish Society of Medicine (Svenska Läkaresällskapet)
Pre-meeting Training Course 1 day The meeting is preceded by NNPS training course, the topic will be "Cerebral Palsy – State of the art" Attendance is limited to 25 participants to ensure an interactive course and the target audience is pediatric neurologists in training with attendance from all Nordic countries. Training Course venue: Skandiasalen, Karolinska University Hospital
Following the meeting is the biannual Research Meeting of the EPNS/  EPNS Meeting 2020 Cancelled as a result of the Corona-virus outbreak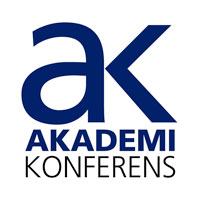 Important dates
Abstract deadline February 29th, 2020
Early bird registration fee deadline 11 March, 2020