We recommend that you read the information about Registration and Cancellation conditions below before starting the registration.
Early bird fee is available until 1 April 2020.
Registration fees
Early bird fee until 1 April, 2020
Late fee from 2 April, 2020
Registration fee - NNPS meeting*
2 200 SEK
2 400 SEK
NNPS Training course**
800 SEK
1 050 SEK
All fees are excluding 25% VAT (Please see information on VAT rules in the text below)
*The registration fee includes full conference entrance to NNPS, lunch and coffee according to conference program. The conference dinner is not included in the registration fee. You can purchase a ticket for the dinner at an additional fee of SEK 480 (excl. VAT).
**NNPS course fee includes participation in all sessions, lunch and coffee according to the course program.
Registration and Cancellation conditions
Payment
Swedish participants
Swedish participants can choose to pay either by credit card or by invoice.
Participants from abroad
All payments must be made in SEK (Swedish krona)
Payment should be made by credit card or by bank transfer (invoice).
When choosing 'International bank transfer' in the registration form, you will receive an invoice including bank transfer information (bank account number, IBAN, etc). An e-mail with the invoice will be sent later when the registration has been processed. Payment due 30 days.
Please note that we accept the following credit cards: VISA and Mastercard.
The participant/payee is responsible for any bank charges/fees associated with the payment.
Information about payment with credit card
For your safety, our payment system is connected to the 3D Secure system for ensuring the security of payments made through the internet. Your card needs to be connected to Verified by Visa or Mastercard SecureCode. Your bank can inform you if your card is connected, and if not already, how it can be connected.
If you receive an error message when paying with your card, please check with your bank to see if they have a block on overseas payments, a block on internet payments, and/or a limit on the amount that can be charged in one day. These are common reasons why a payment initially does not go through.
Please note that 25% VAT is automatically added to your registration fee if you pay by credit card.
VAT 25%
According to Swedish and EU legislation*, 25% VAT will be added to all registration fees. VAT stands for Value Added Tax.
Swedish participants from a public sector organisations (e.g., universities, governmental agencies): No VAT will be added. In this case, you must choose Invoice (Swedish billing address only) as the payment mode and provide your VAT number and GLN code.
*According to the EU legislation and regulation for conferences and events (C-647/17, EU:C:2019:195, of 13 March 2019 and Article 53 of Council Directive 2006/112/EC of 28 November 20016) VAT is paid in the country where services are rendered, e.g. the country in which the conference takes place.
Cancellations and Refunds
Notification of cancellation must be made in writing and sent to the congress secretariat.
Cancellation of registration will be accepted until 14 April, 2020, up to which date the total amount will be refunded except for a cancellation fee of SEK 500 (+ VAT 25%). We regret that no refunds or reductions of fees will be accepted for cancellations made after 14 April, 2020, nor for no-shows for any reasons.
Cancellation of only separate activities or the congress dinner is non-refundable.
Change of Name
Should you be unable to attend, you will be given the opportunity to send a colleague in your place for an administrative fee of 250 SEK.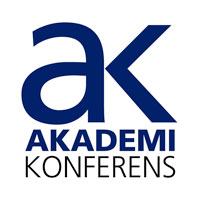 Important dates
Abstract deadline February 29th, 2020